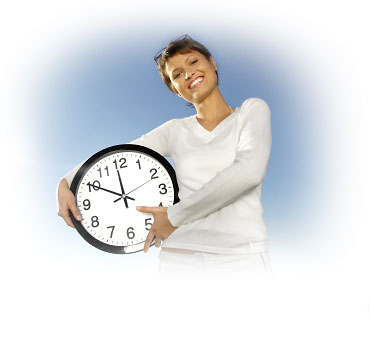 Solve Your Time and Attendance Frustrations
Put away the calculator. Throw away the time cards. Stop punching keys with unreliable systems and start saving time. We'll show you how to put your headaches to rest.
Using UltraTime, you can track employee information, schedules, worked hours and absences. UltraView provides an at-a-glance view of employee activity and exceptions. A comprehensive set of reports will give you the information you need, in a variety of formats. Electronic interfaces will relieve you from hand-entering hours into payroll.